GEORGE LAKEY, Movement for a New Society: A Vision for the Trump Era?
Posted on: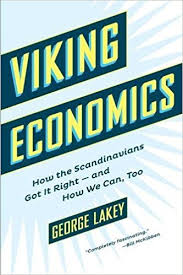 GEORGE LAKEY, Author, Viking Economics: How the Scandinavians Got it Right and How We Can, Too
"I want to signal that this is not an evening of antiquarian interest or a report on left history, because the topic is very relevant to our current political moment. The vision that guided the Movement for a New Society can help define the new vision that we much need today". ~ George Lakey
George Lakey was a co-founder of the ground-breaking radical community, the Movement for a New Society, which laid the basis for many of the facilitation and decision-making systems in common activist use today.
Spoke on Thursday, November 16th – Video coming soon!
Read George Lakey's 10-Point Plan on resisting the Trump agenda HERE.
No Comments »