Webstore
NOW AVAILABLE……. Notecards, Books, T-shirts, Bracelets….. ALL ARE UNIQUE AND MAKE GREAT GIFTS!
__________________________________________
NOTECARDS
We've chosen some of our favorite art from the many years of the Art & Writing Challenge and decided to make them available to all as notecards
Full-color 4.25 x 5.5 inches with envelopes / Package of 10 for $12.00  includes tax and shipping / Get 10 of one design or choose a combination of several / Blank inside
14 designs now available!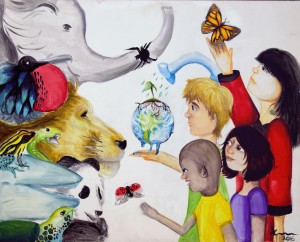 Untitled, Xareni Merino, College Park High School, 2016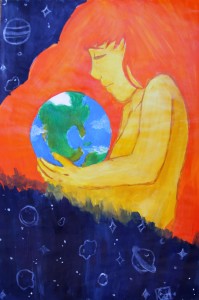 Global Warming, Carolina Valdes, Manzanita Charter School, Richmond
Third Place Middle School, 2016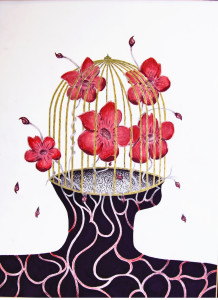 Balance, Alexis Rodriguez, Jr.
Freedom High School, Honorable Mention, 2016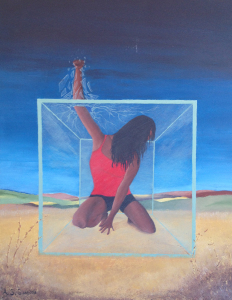 Breaking Free, Anna-Sofia Giannicola, Las Lomas High School, 2015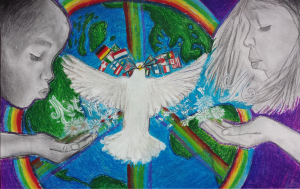 Wishing for Peace, Mia Portner, Walnut Creek Intermediate, 2015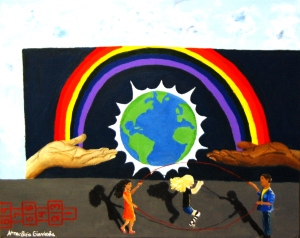 World Playground, Anna-Sophia Giannicola, Las Lomas High School, 2014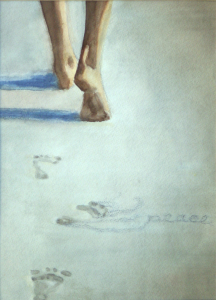 Walking in Peace, Emma Netland, Acalanes High School, 2007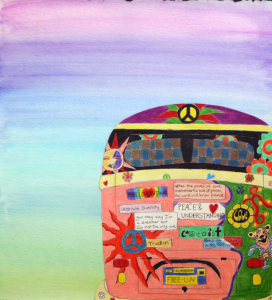 Ride on the Peace Train, Amanda Contanesi, Acalanes High School, 2007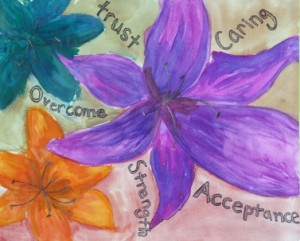 Flower for You, Lacey Smith, Walnut Creek Intermediate, 2011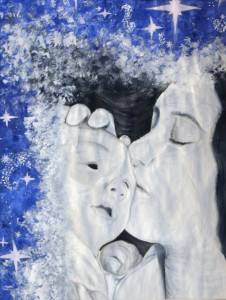 Dominoe, Sherry Ravazza, Acalanes High School, 2007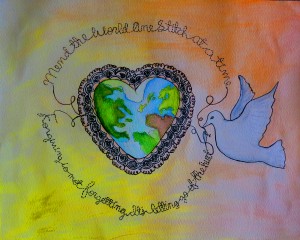 "Mend the world one stitch at a time, forgiving is not forgetting, it's letting go of the hurt"
Mend the World, Shannon Keyes, Walnut Creek Intermediate – 2013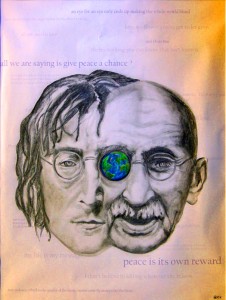 "All we are saying is give peace a chance.  Peace is its own reward"
And That's Fine, Richard Dent IV, Acalanes High School – 2009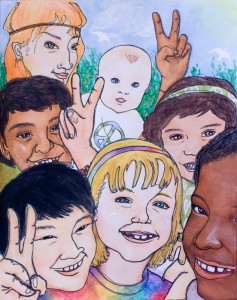 Spreading Peace Through the Children of Tomorrow, Belinda Huang, Northgate High School – 2009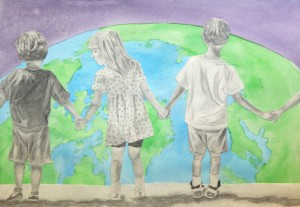 Have a Hand in Peace, Kelsey Lee, Acalanes High School – 2007
_____________________________________________________________________
NEW BOOKS NOW AVAILABLE!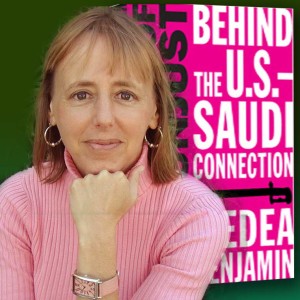 MEDEA BENJAMIN'S LATEST BOOK
KINGDOM OF THE UNJUST
Medea Benjamin has become famous for tackling head-on subjects most of us studiously avoid.  Here she's researching the sinister nature of the relationship between the U.S. and Saudi Arabia.  What is the origin of this strange alliance? Why do we continue to support a regime that works against our interests?
Benjamin is a co-founder of Code Pink and one of America's best-known peace activists.  This book is a comprehensive primer on Saudi Arabia   Signed copies are available for $15, which includes sales tax and shipping.
A BOOK OF POETRY
Each year on Memorial Day and Veterans' Day, there is a special event at the Crosses of Lafayette. Many veterans and parents of fallen soldiers have spoken at these gatherings.  Fred Norman, a poet and veteran, has touched the hearts of so many with his great passion and moving words.  This is a collection of his 12 poems.  Each book is $6 including sales tax and shipping.  All proceeds go towards maintenance costs of the Crosses.
TRY SUSTAINABLE LIVING THROUGH SIMPLE LIFESTYLE ADJUSTMENTS
In August of 2013 we had a speaker here at the Center with a unique lifestyle.  Bea Johnson lives in Mill Valley with her husband and two sons.  Famous for having managed to reduce her family's waste to a mere quart jar per year, she has recently been featured in the NY Times, USA Today, Sunset, People, Huffington Post, YES Magazine, Mother Earth News, The Today Show, The View, Paris Match, BBC Morning, Contra Costa Times and many more media outlets.
Johnson was a big hit at our event, but we didn't have her book available for purchase at that time.  Now we do!  New (signed by author) in paperback – $17 includes taxes and shipping.
_________________________________________________________________________________________________________________________________
MT. DIABLO PEACE CENTER T-SHIRTS
STILL AVAILABLE!!!!
Maroon / 100% Cotton/ Union Made in U.S.A. / S, M, L, XL /  "Peace is Possible"
OR
White / 100% Cotton / L / "Walk in Gandhi's Footsteps, Pursue Peace"  – only 3 left!
$12 each includes tax & shipping
Alamo Run 2014 and 2016 T-shirts still available!
Super soft and comfortable
Men's – all sizes and Women's small
$12 each includes tax and shipping
_________________________________________________________________________________________________
BEAUTIFUL BRACELETS TELL THE WORLD YOU WANT PEACE IN TEN LANGUAGES!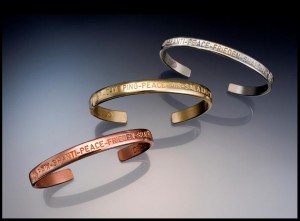 Engraved with the word "Peace" in Arabic (SALAAM), Chinese (HE PING), English (PEACE), French (PAIX), German (FRIEDEN), Hebrew (SHALOM), Hindi (SHANTI), Spanish (PAZ) and Russian (MIR). Specify copper, brass or silver.  Shipped in size Medium (women), unless ordered Large (men) or Small (children). $20 each, $10 shipping per order.
We also have  the wider-band version, as shown here with the language of "truth, justice, peace, freedom…." inscribed on the bracelet.  These sell for $30 plus $10 shipping per order.
These bracelets are kindly donated by Board Member and Master Jeweler, Sergio Lub.  Sergio's tri-metal bracelet designs set the standard for therapeutic jewelry.  You can support his work on the Retailers page of his website, by voting SergioLub.com as your favorite store.
__________________________________________________________________________________________________
TO PLACE YOUR ORDER CALL THE CENTER OFFICE AT (925) 933-7850 or send us an email to info@mtdpc.org and we'll get back to YOU!
THANK YOU FOR SUPPORTING THE WORK OF THE CENTER THROUGH THESE PURCHASES.