Mt. Diablo Peace & Justice Center presents
WHAT IS NEXT FOR PALESTINE/ISRAEL?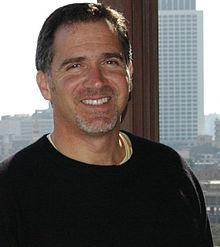 Friday October 6th 
6 PM Reception 
7 PM Presentation
Our Savior's Lutheran Church, 1035 Carol Lane, Lafayette
Peled is the son of an Israeli general who believes that for the good of everyone the separation of Israel and Palestine should end and be replaced by a secular democracy where Israelis and Palestinians live as equals in their shared homeland.  More at  www.mikopeled.com..
The indecisiveness and ignorance of the Trump administration and the bluntness of the Netanyahu government have changed the discussion on Palestine/Israel. No longer should there be a Two State Solution, but rather a single state between the River Jordan and the Mediterranean Sea. The question now is this: Will it be a democracy with equal rights for all or an apartheid state?
Peled is an Israeli born writer and activist. Born to a prominent Zionist family including a grandfather who was a signer of the Israeli Declaration of Independence and a father who was a renowned general in the Israeli army. After a thirty year career teaching martial arts in California, Miko found himself confronted with the Israeli Palestinian issue in all of its horror: His 13 year-old niece was killed by Palestinians in a suicide attack in Jerusalem. This brought about a major shift in thinking that Miko describes in his 2016 updated memoir, "The General's Son, Journey of an Israeli in Palestine" which will be available for purchase at this event.
Peled has sold his martial arts business and gone on the road to promote his ideals.  He is highly regarded as an international speaker, author, writer and peace activist working to promote justice and equality in Palestine.
Cost: $10 in advance, $15 at the door. Students free. Half-price for Center Members.
Sponsored by: and Mount Diablo Peace and Justice Center,
Co-sponsored by: Rossmoor's Voices for Justice in Palestine, Friendly Favors, Jewish Voice for Peace East Bay and NorCal Friends of Sabeel.
Peled will also be speaking on Thursday, October 5th at the Institute of Noetic Sciences in Petaluma:  CLICK HERE FOR INFORMATION
No Comments »